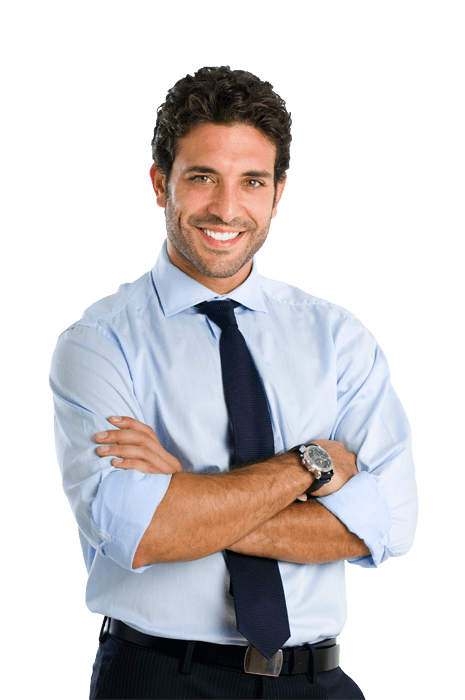 Cargoclix SLOT. Timeslot and Yard management
Cargoclix SLOT optimizes processes and personnel deployment at the ramp and prevents waiting times and workload peaks at loading and unloading points. Cargoclix can be operated either web-based or fully integrated into ERP and WMS systems. Cargoclix SLOT provides transparency for all pictured logistics processes – for industry, trade, logistics service providers and transport companies.
Increase Productivity, Reduce Waiting Times
SLOT makes it possible to schedule the loading and unloading of trucks directly online. Transporters benefit from shorter waiting times. As a site operator, you save demurrage and can make your personnel planning more efficient.
Tailor-Made for You
SLOT makes it possible to adapt incoming and outgoing trucks exactly to the capacities and processes of your locations. All bookings are recorded online in the system and can optionally be transferred to other systems via export or interface. This saves time and avoids errors.
Implementation in a Few Hours
SLOT is always adapted to your requirements at each location – sounds complicated, but is simple. Together with you we will achieve this in a few hours – see for yourself. Request an appointment now for a free configuration of your SLOT system.
Reducing Costs without Investment
Normally you have to invest in advance to reduce costs. Not so with SLOT. We create the system free of charge for you and only 0,50 Euro will be charged per booking. You decide who pays the costs, you or the booking company.
Measurable Results Right from the Start
SLOT delivers positive results right from the start, such as avoiding peak loads and unproductive idle times. From now on you can call up all this directly in your SLOT statistics at any time. Each timeslot is tracked with time stamps and can be evaluated.
The Worldwide Solution for Your Company
You can use SLOT at all your locations worldwide. SLOT is purely internet-based. Standardise your processes and benefit equally from individual adaptation to the requirements of each of your locations.
20 Years of Experience
We have already configured SLOT for hundreds of other companies and can give you many tips and best practice examples to help you find the best solution for your business at your locations. Our experience of more than 20 years will help you.
You Own Account Manager
You will always have a permanent contact person who knows your SLOT well and is always available to answer your questions and discuss new ideas. This way you can continue to develop your SLOT and adapt it to your requirements. Let us shape the future together.
Cost reduction through reduction of downtimes

Cost reduction by avoiding demurrage

Cost reduction through better personnel planning

Cost reduction by avoiding peak loads

Cost reduction through more efficient processes before and after loading and unloading

No investment costs required

Only 0.5 Euro per timeslot booking, payable by the booking company or the site operator
Payable by the booking company or the site operator
"
HAVI Logistics GmbH
Time Slot enables us today a professional cross-company process planning with our carriers at a very favourable price. Staff utilization is constant and ramp planning has eased noticeably.
"
Adolf Würth GmbH Co. KG
Flexible, transparent and a good impression.
"
Klöckner Co. SE
The service providers ... enable a more favourable unloading time and a better throughput time.
"
Robert Bosch GmbH in Karlsruhe
The goods must be available as quickly as possible after unloading - we want to avoid long waiting times before and during unloading.
"
Robert Bosch GmbH in Karlsruhe
We benefit from complete transparency for all loading units as well as for controlling the responsible logistics service providers.
"
Robert Bosch GmbH in Karlsruhe
We can smooth out peak loads in a very good way and achieve an even distribution of delivery traffic on our factory premises.
"
Agravis Raiffeisen AG
Considering how much money a stationary truck costs, the use of such an application pays off in any case, which is a win-win situation for all involved.
"
Agravis Raiffeisen AG
Those who have booked can rely on being served within the reserved time.
"
Stada
We were particularly impressed by the extensive functionality of the time window management and the clear visualization of the ramp sites.
"
Hettich im Werk Kirchlengern
We introduced the system because we wanted to have a transparent and reliable planning basis for our personnel deployment. We have achieved this goal today.
"
Mahle Aftermarket
Right from the start, a low booking price for our logistics service providers, high internal and external acceptance, good visualization and no hidden costs were important to us.