Cargoclix TENDER: Free tenders for aid transports to Ukraine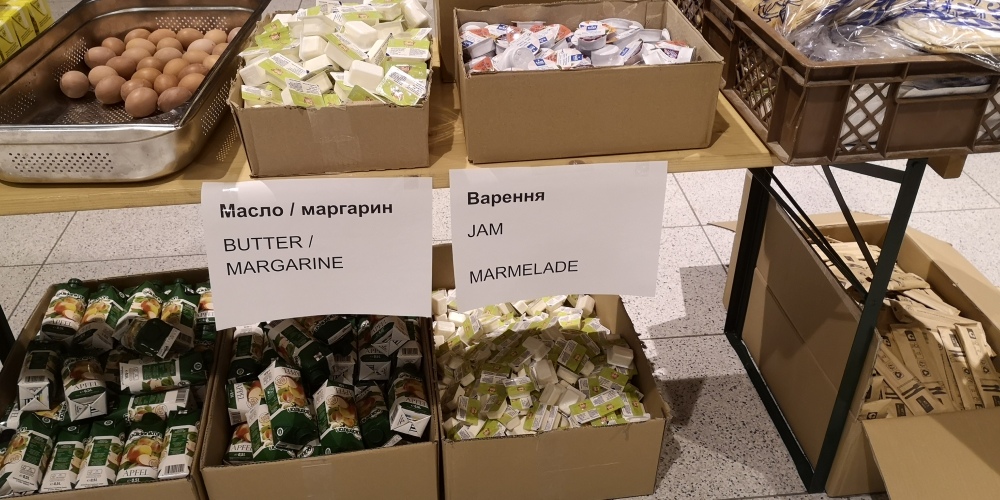 Freiburg-based system company is making its logistics marketplace for the transport of relief supplies available free of charge until further notice.  
Unbureaucratic mediation of available loading space.
(Freiburg i.Br., 22 March 2022) These days, numerous aid organisations, but also private individuals and associations, are organising spontaneous aid transports to the Ukrainian border. They usually have food on board, but also urgently needed goods of daily use such as baby nappies, clothes or medicine for the people on the run. However, anyone organising such a transport often faces the problem of finding a suitable vehicle. Vans, trucks and cargo space are currently scarce, very expensive or not available for a long time.
In order to make it easier for the providers of aid transports to find available and cheap or ideally even free loading space, Cargoclix is now offering the possibility of electronically tendering such transports free of charge via its logistics marketplace TENDER and obtaining offers for them from freight forwarders and carriers. "The war in Ukraine has shaken us all. With our offer, we want to provide unbureaucratic help and bring aid organisations together with possible providers of cargo space," emphasises Professor Dr. Victor Meier, consulting partner at Cargoclix.
Anyone who would like to organise an aid transport and take advantage of the offer of free tendering via TENDER can contact TENDER support via tender@cargoclix.com, keyword "Ukraine aid". For further information, the Cargoclix TENDER team is also available on +49 (0)761 205511-00.
The cloud-based software TENDER, which enables the processing of worldwide tenders for contracts for transports by road, rail, air, sea and inland waterways as well as for courier express parcel services and logistics services, is characterised above all by its ease of use.
About Cargoclix
Cargoclix is a neutral internet marketplace for the electronic tendering of transports and logistics services as well as a provider of modular time slot management systems.
The range of services offered by the logistics platform "Cargoclix TENDER" includes worldwide tenders for contracts for road, rail, air freight, sea and inland waterway transport, courier express parcel services and logistics services such as warehousing. With over 28,000 registered members from industry, trade and freight forwarding, TENDER is one of the leading international tender platforms for transport and logistics.
The central product of the time slot management business unit is the modularly adaptable software "Cargoclix SLOT" for optimising processes at the ramp. With more than 100,000 members, SLOT is one of the most widely used time slot management systems.
Cargoclix is a brand of Dr. Meier & Schmidt GmbH. The company was founded in 1998 and is based in Freiburg i.Br. www.cargoclix.com