Thyssenkrupp Plastics France Introduces SLOT at Three Locations
In the future Thyssenkrupp Plastics France will rely on SLOT from Cargoclix at three of its locations – namely in Le Rheu, Meyzieu and Mitry Mory. There three trucks each day will be dispatched jam-free in the incoming goods department with the help of the cloud-based time slot management system. The booking period begins 30 days in advance and ends the day before at 5 pm before. The booking fees of 50 cents per slot are borne by the logistics service providers.
Thyssenkrupp Plastics is a component manufacturer and service provider for the procurement and delivery of plastic products.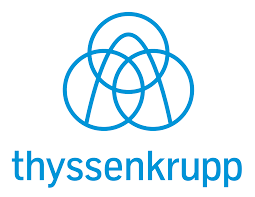 *Cargoclix SLOT. Timeslot and Yard management
Cargoclix SLOT optimizes processes and personnel deployment at the ramp. It prevents waiting times and workload peaks at loading and unloading points. Our Timeslot management system provides also transparency for all pictured logistics processes. Therefore it is the best solution for industry, trade, logistics service providers and transport companies.