Windmöller & Hölscher Relies on SLOT
The machine manufacturer Windmöller & Hölscher is introducing the cloud-based time slot management SLOT from Cargoclix at its headquarters in Lengerich, North Rhine-Westphalia. With the help of the software solution, up to 70 trucks will be dispatched there daily in the incoming and outgoing goods areas without any traffic jams. SLOT maps the ramps online like a timetable and the delivering logistics service providers book their desired delivery time. Bookings can be made 14 days in advance – by 5 pm the day before. The fee of 50 cents per time slot is paid by the company itself.
Windmöller & Hölscher is considered a specialist in the flexible packaging market and generated sales of around 895 million euros in 2018. The company employs around 3100 people worldwide.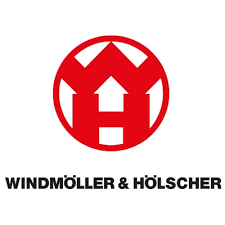 *Cargoclix SLOT. Timeslot and Yard management
Cargoclix SLOT optimizes processes and personnel deployment at the ramp. It prevents waiting times and workload peaks at loading and unloading points. Our Timeslot management system provides also transparency for all pictured logistics processes. Therefore it is the best solution for industry, trade, logistics service providers and transport companies.