Meyle Introduces SLOT in Hamburg
The spare parts specialist Meyle has recently started using SLOT from Cargoclix for its ramp management processes. With the cloud-based timeslot  management system, the Hamburg-based company can handle up to 50 trucks a day without congestion at incoming goods. A timeslot can be booked up to ten days in advance. The latest booking date is the day before check-in at 12 noon. A slot booking costs 50 cents. The shipper bears the costs.  
Meyle AG, based in Hamburg, develops high-quality spare parts for the independent aftermarket for cars. Many are manufactured at their own locations and marketed in more than 120 countries. More than 1,000 employees work for Hanseaten worldwide. Between 2012 and 2017, the company invested more than 40 million euros in logistics in Hamburg.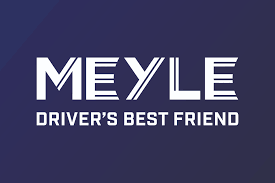 *Cargoclix SLOT. Timeslot and Yard management
Cargoclix SLOT optimizes processes and personnel deployment at the ramp. It prevents waiting times and workload peaks at loading and unloading points. Our Timeslot management system provides also transparency for all pictured logistics processes. Therefore it is the best solution for industry, trade, logistics service providers and transport companies.