Uelzena – Everything from One Source
After many years of using external storage space for certain product groups, the Uelzena Group has already put its own high-bay warehouse into operation in 2019 at its main location in Uelzen, Lower Saxony. In the new building, there is not only plenty of space for goods of all kinds, but also for state-of-the-art technology. The web-based time slot management system SLOT from Cargoclix also ensures well-structured processes and little waiting time for truck drivers.
Freiburg i.B., 27 April 2021. Back to the basics, everything back to your own responsibility. A few years ago, Uelzena eG decided to reduce the use of external storage areas as much as possible. With this in mind, the food company, which is a specialised supplier of ingredients and private label brands for the well-known food industry, began building a new high-bay warehouse at its headquarters in Uelzen in 2017, which went into operation in 2019. The 37-metre-high building offers 13,000 pallet spaces in various height classes with fully automated storage processes. In order to implement structured processes here on site right from the start and to keep waiting times as short as possible for the drivers of the 40 or so trucks to be dispatched every day, the web-based time slot management system SLOT from Cargoclix was finally introduced in June 2019 after a transitional phase of working with a mail address for time slot bookings and a manually managed Excel list.
Florian Otto, head of the project "Introduction of a Yard Time Window Management System", and warehouse manager Robert Dömland still remember well the detailed selection process of the suitable software, for which the company consciously took its time and obtained various offers. One goal was particularly important to all of them: "From the very beginning, we tried to see the processes from a truck driver's point of view and to involve them in the decision. What is important for them in practice – and what expectations do the drivers, hauliers and also the shipper have?", they both review this essential phase of the project. And one more thing played a decisive role: "It was clear to everyone that the truck inflow control should run automatically in the future. And it was precisely for this that we had to find the right solution," Florian Otto continues.
Instead of using six external warehouses, as was previously the case, Uelzena has been handling its logistics mainly via the company's own warehouses at the plant locations in Uelzen, Ratzeburg, Bismark and Warmsen since 2019; the use of external storage areas has been significantly minimised. The storage of all finished goods, for which there was previously a lack of capacity, will now once again take place directly on site in Uelzen. Since 2019, three storage areas alone have been mapped via Cargoclix: the dry goods warehouse, the so-called "North Hall" with three ramps for the inbound and outbound storage of dry goods, the refrigerated warehouse with two ramps for all articles requiring refrigeration and the high-bay warehouse with six ramps, where raw and finished goods as well as packaging materials are located. If goods are delivered or collected here, they must be registered on site via the Cargoclix check-in terminal in their own national language. The check-in container is clearly visible directly behind the entrance to the premises. "We want to make the process as simple as possible for the drivers here with us," Otto emphasises. 
In general, the well-being of the driver has a special priority at Uelzena. "We simply want to live up to our social responsibility here," he makes clear. By introducing the time window management system, Uelzena has succeeded in reducing waiting times at the ramp to a minimum. And if it does come to that? "Then we make this waiting time as pleasant as possible for the drivers," Otto cites. Whether free showers, modern sanitary facilities or discounted drinks and snacks – everything is a matter of course for the Uelzena Group.
Two weeks' notice for booking a time slot
Anyone who wants to book a time slot at Uelzena for the delivery or collection of goods has the opportunity to do so with two weeks' notice. But spontaneous bookings are also possible – up to 4 p.m. the day before. This gives Uelzena employees the opportunity to plan sufficient time in the respective warehouse control centres for the following day and the dispatch of the respective vehicles.
In general, the introduction of the tool has given the time factor a new meaning in the company: SLOT has made work much more predictable for all employees. "The planning of time windows relieves the employees, especially in prime time on Mondays. The vehicles no longer come in as clumped together as they used to," reports Robert Dömland. The detailed mapping of all processes ensures more targeted planning options, also for the "dispatch teams". They benefit from much more transparent processes and can act effectively when necessary. And if a truck does arrive in Uelzen without prior notice? "Then, of course, the trucks that have registered for a slot have priority – but we also find some kind of gap for the others," adds Florian Otto.
Uelzena pays the costs of 50 cents per time slot booking itself. The decision not to pass this on to the logistics service providers was made quite consciously. "It is important to us to send a signal with this. By using the system, we do not want to 'gag' the forwarding service providers or even create an argument for extra-long waiting times if trucks are not delivered on time. The goal is to jointly benefit from the advantages of this system and to create a lean loading and unloading process," says the project manager. This positive approach was probably one of the reasons why the system was very well received by all participants from the beginning. "We were aware that we would not achieve a 100 per cent booking rate with SLOT in practice, because the daily business with its different business partners and the companies that book in is too diverse for that," Otto sums up. "Nevertheless, we achieve such a good rate today that unregistered trucks remain the exception," he adds.
According to Florian Otto and Robert Dömland, one of the reasons why Uelzena decided on SLOT from Cargoclix was the manageable initial investment, which would have been much higher with other providers. "This applies just as much to the running costs," Otto emphasises. However, the fact that SLOT as a system is relatively lean and easy to use, also in the administrative area, was also decisive. "It is very easy to add new charging points and new locations. So there is transparency across the entire group of companies," he explains.
In the Uelzena Group, in addition to Uelzen, the Ratzeburg location is already connected to SLOT with around ten trucks handled per day, and other locations are to follow. "We are always in the process of adapting and expanding the system for our needs," the logistics specialist makes clear. "If requirements change, the adjustments can be made very easily," he continues, "also with the customer in mind."
CARGOCLIX SLOT
CARGOCLIX SLOT 
CARGOCLIX SLOT is a web-based time slot management system for optimising the loading and unloading processes at the ramp. Recipients of goods can set free loading dates, forwarders and carriers book their desired delivery time. Internet access is all that is needed for booking by forwarders and carriers.
Costs per slot booking: 0,50 cents. These costs are borne either by the company making the booking or, optionally, by the consignee.
System description 
– Interface to ERP system or as stand-alone solution
– Variable ramp opening times and flexible time slot lengths according to number of pallets, tonnes, vehicle type, etc.
– Individual setting of break and holiday times, shift changes, booking limits, etc.
– Storage of capacity limits such as personnel, forklifts or processing capacities – Layouts and assignment of rights for re-bookings and changes
– Plausibility checks of booking data through duplicate checks, comparison of number ranges, etc.
– Event-based notifications and alerts
– Recording and evaluation of incoming goods flows with punctuality and handling times
– Real-time comparison of booked and unbooked time slots (prerequisite: ERP interface)
– Tracking of loading and unloading processes in real time with selectable screen display as schedule with ramp view, tabular booking list, traffic light system with colour symbols
– Recording of incoming flows of goods with planned/actual time per truck, quantity and quality per delivered consignment as well as comparison of delivered actual and target quantities from contracts
– KPI tool "CARGOCLIX Logistics Monitor" for controlling ramps with the help of individual KPIs (Key Performance Indicators)
– "CARGOCLIX ETA App" for dynamic arrival time calculation at the ramp by intelligent calculation of the "Estimated Time of Arrival".
– "CARGOCLIX TERMINAL" realisation of the "Gate 4.0" without the use of personnel.
About UELZENA
Uelzena eG, headquartered in Uelzen and with three additional plant locations in Northern Germany, is one of the leading providers of food processing and milk refinement. The Uelzena Group is active in several business areas, including the production of ingredients for the food industry (e.g. milk powder, sweetened condensed milk and yoghurt products), instant beverages such as cocoa powder and coffee whitener, health products such as sports nutrition and other milk-based products such as butter, butterfat and cheese. The focus of the business orientation is on international industrial customer business. The Uelzena Group has been a supplier to many well-known international brand manufacturers for many years.
About Cargoclix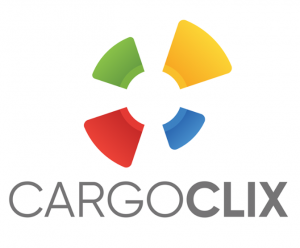 Cargoclix is a neutral internet marketplace for electronic tendering of transports and logistics services as well as a provider of modular time slot management systems.
The range of services offered by the logistics platform "Cargoclix TENDER" includes worldwide tenders for contracts for road, rail, air freight, sea and inland waterway transport, courier express parcel services and logistics services such as warehousing. With over 28,000 registered members from industry, trade and freight forwarding, TENDER is one of the leading international tender platforms for transport and logistics.
The central product of the time slot management business unit is the modularly adaptable "Cargoclix SLOT" software for optimizing processes at the ramp. With more than 65,000 members, SLOT is one of the most widely used time slot management systems.
Cargoclix is a brand of Dr. Meier & Schmidt GmbH. The company was founded in 1998 and is based in Freiburg i.Br. www.cargoclix.com.