Survey: Time Slot Management Systems Are Saving Money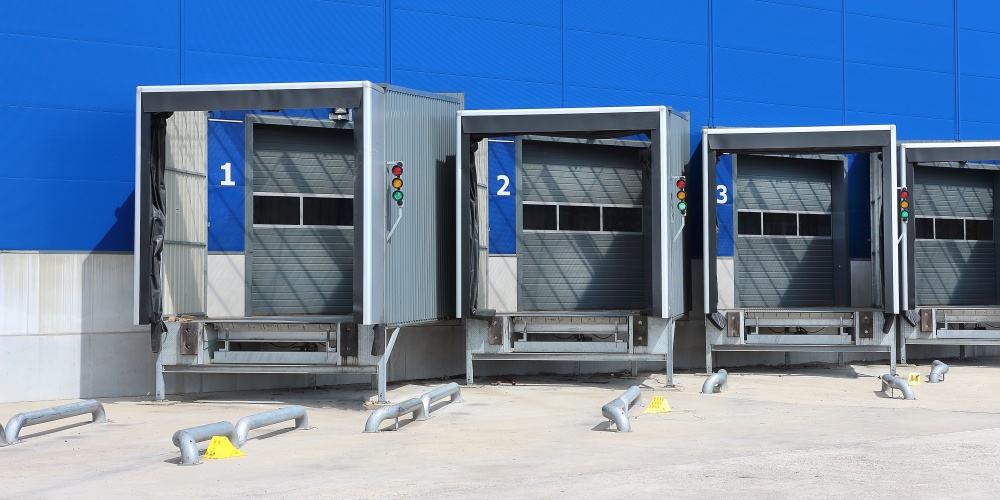 The Freiburg IT company Cargoclix has proven in a current study that time slot management systems have noticeable cost-reducing effects.
Savings result, among other things, in the area of personnel costs and demurrage charges. 
Cost reduction through time slot management systems is often underestimated.
(Freiburg i.Br., 13.10.2020) Time slot management systems not only support a more even distribution of trucks and a better utilization of personnel and forklifts in warehouse operations, but can also contribute to noticeable cost reductions. This is the conclusion reached by the Freiburg Internet marketplace Cargoclix, which in the context of a current survey has questioned the users of its time slot management system SLOT about the effectiveness and benefits of the systems in Germany and in other European countries. 73 percent – and thus more than two thirds of all those questioned – stated there that costs have been reduced through the use of the system. Almost every second respondent reported having achieved at least partial cost reductions, 24 percent spoke of "cost reductions on a larger scale". A "significant cost reduction" was achieved by seven percent of all participants in the survey. 
Despite the high level of effectiveness, the cost-reducing effects of time slot management systems are still underestimated by many companies. In the course of the introduction of the cloud-based software SLOT, for example, only 57 percent of those surveyed considered it "rather important" or "very important" to reduce costs in general. The actual cost reduction achieved was thus significantly higher than the expectations expressed in the run-up.
"The fact that time slot management systems not only straighten out the traffic jam in front of the warehouse, but also generally provide for a reduction in costs, confirms the importance of such a solution as a success factor for a functioning ramp," emphasizes Prof. Dr. Victor Meier, consulting partner at Cargoclix. "In a time in which economic efficiency is even more important than before due to the Corona pandemic, this aspect must by no means be neglected," he says. 
Cost reductions resulted from the introduction of a time slot management system in the area of personnel costs and demurrage. For 81 percent of the ramp operators surveyed, personnel costs in the company fell by up to 25 percent, and another 15 percent were able to almost halve their personnel costs. "However, the savings in personnel should not lead to the fact that faster handling of trucks at the ramp is no longer possible and that the cost advantages in other areas are more than compensated," warns Meier. Ramp operators are well advised to deploy their personnel in such a way that a maximum of flexibility and a minimum of waiting time for handling are possible, especially during peak periods,"  he adds. 
Demurrage charges fell by up to 25 percent for 60 percent of those surveyed, and by as much as half for a further 21 percent. In the survey, 13 percent reported a drop in demurrage of up to 75 percent, while six percent paid extremely low demurrage or even no demurrage at all. The amount of the demurrage depends, among other things, on the location and unloading time. The rates that German courts have accepted as appropriate in various rulings range between 30 and 60 euros per hour on average. 
The focus of the survey, which was carried out at the end of 2019, was on the operators of storage ramps who were active as customers during the survey period as users of the cloud-based time slot management system Cargoclix SLOT. 148 companies with bookings at a total of 509 locations took part in the survey during the survey period. 80 percent of them handle between 11 and 50 trucks daily at their ramps.  
A detailed summary of the study results is available for free download at https://start.cargoclix.com/2020/07/27/time-slot-management-from-the-perspective-of-ramp-operators/
About Cargoclix 
Cargoclix is a neutral Internet marketplace for the electronic tendering of transports and logistics services, as well as a provider of modular timeslot management systems. The range of services of the logistics platform "Cargoclix TENDER" includes worldwide tenders for contracts for transport by road, rail, air freight, sea and inland waterways, courier express parcel services as well as logistics services, such as warehousing. With over 28,000 registered users from industry, trade and forwarding, TENDER is one of the leading international tendering platforms for transport and logistics. The central product of the time slot management business unit is the modularly adaptable software "Cargoclix SLOT" for the optimization of processes at the ramp. With more than 65,000 members, SLOT is one of the most widely used time slot management systems. Cargoclix is a trademark of Dr. Meier & Schmidt GmbH. The company was founded in 1998 and has its headquarters in Freiburg i.Br. www.cargoclix.com