Archiving a CargoMarket
Cargoclix has introduced the possibility for every user to archive a CargoMarket for himself. When archiving, the user hides the desired CargoMarket from his operative area, without losing his own authorizations and activations on this CargoMarket. With this option, both booking companies and site operators can manage their own access to the Schedule. CargoMarkets that are not visited every day or are not needed for booking can be archived as required. If the CargoMarket is used more often, the user can retrieve it from the archive.
The archiving is carried out in My Cargoclix > CargoMarkets > My CargoMarkets. The CargoMarkets are listed in a table to which the user has access. It is shown since when the user has been active in each CargoMarket and which role has been assigned to him. For archiving, a check mark is placed in the column "Archived" and stored below. The reverse is also true for archiving.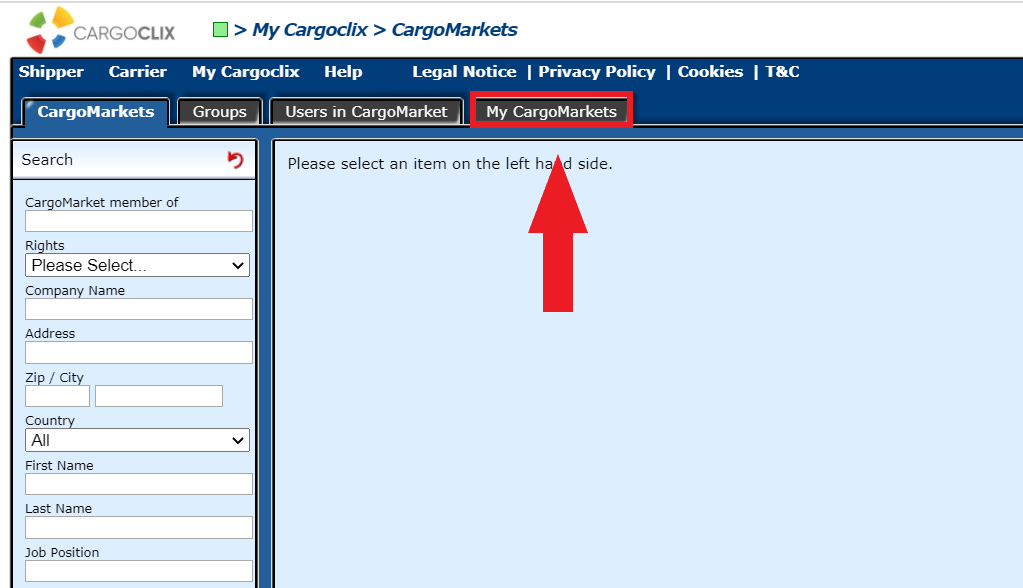 *Cargoclix SLOT. Timeslot and Yard management
Cargoclix SLOT optimizes processes and personnel deployment at the ramp. It prevents waiting times and workload peaks at loading and unloading points. Our Timeslot management system provides also transparency for all pictured logistics processes. Therefore it is the best solution for industry, trade, logistics service providers and transport companies.