Adding or removing slots to and from the limit
For ramps that have no future bookings, it is now possible to add or remove their slots to an existing limit. This setting helps if, for example, the user has to include new ramps in the existing limit or to replace ramps with a limit by new ramps. This makes the function of the limit even more flexible and the site admins are more independent in managing the limit.
Adding or removing slots from the limit
The CargoMarket Admin can add / remove the slots to the limit as follows: My Cargoclix > Timeslots> Limits > [Select CargoMarket, Location and Group] > [Select Weekday and Standard Week] > Select Limit > Click on the Add / Remove Slots link > Hold the Control key and click with the mouse on the slots that should be added or removed > Click Apply.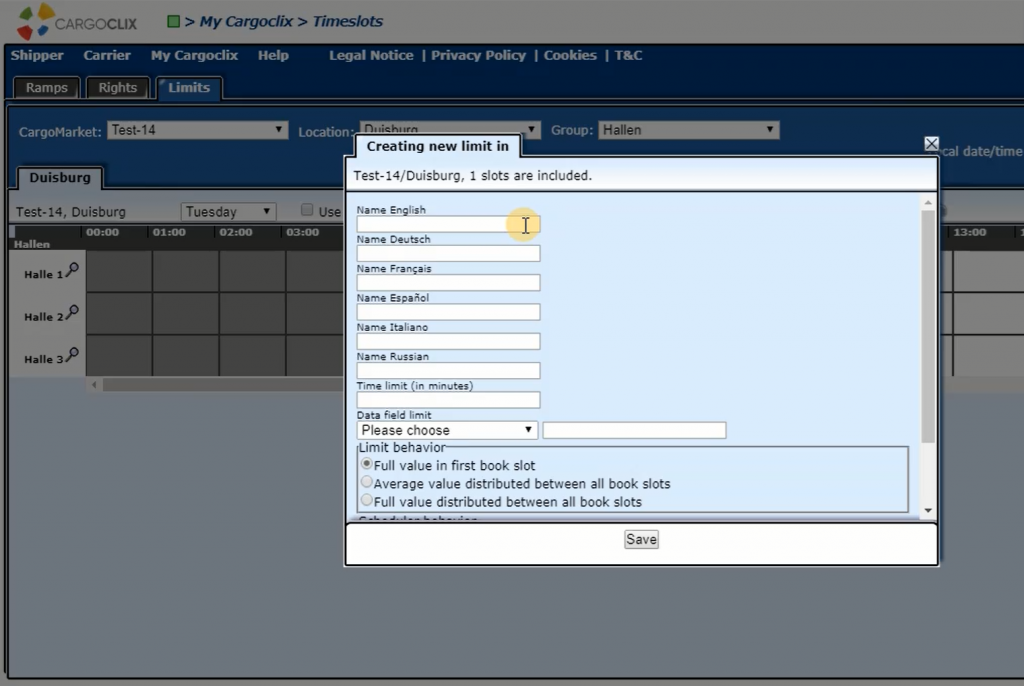 *Cargoclix SLOT. Timeslot and Yard management
Cargoclix SLOT optimizes processes and personnel deployment at the ramp. It prevents waiting times and workload peaks at loading and unloading points. Our Timeslot management system provides also transparency for all pictured logistics processes. Therefore it is the best solution for industry, trade, logistics service providers and transport companies.