Karl Knauer Counts on SLOT
May 19, 2020
by
websitedev
in SLOT News
The packaging specialist Karl Knauer optimizes his timeslot management at the ramp and has decided to introduce SLOT by Cargoclix at its headquarters in Biberach, Baden. With the help of cloud-based software solution management, in the future 60 trucks per day can be dispatched daily in incoming and outgoing goods without traffic jams. Each slot booking costs 50 cents. Karl Knauer will bear the costs for this. Anyone who wants to plan their time window for delivery or collection in advance has the opportunity to do so with a 15-day lead time. However, bookings at short notice are also possible subject to availability.
The Karl Knauer company was founded in 1938 and is one of the leading suppliers of packaging and advertising materials in Germany. The company employs around 400 people in Germany. The Polish branch Karl Knauer Poland was founded in 1990. 410 employees work here.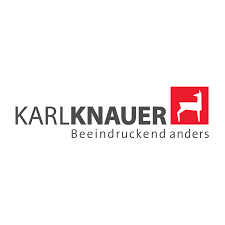 *Cargoclix SLOT. Timeslot and Yard management
Cargoclix SLOT optimizes processes and personnel deployment at the ramp. It prevents waiting times and workload peaks at loading and unloading points. Our Timeslot management system provides also transparency for all pictured logistics processes. Therefore it is the best solution for industry, trade, logistics service providers and transport companies.