Sanofi Egypt Uses SLOT in Cairo
The pharmaceutical group Sanofi Egypt now also uses the cloud-based time slot management system SLOT by Cargoclix at its location in Cairo.  With the help of the solution, up to 15 trucks per day can now be dispatched in the incoming goods area without traffic jams. Bookings can be made with a lead time of 14 days and are possible at short notice until 0:00 o'clock the day before. The company bears the cost of 50 cents per slot booking itself.
Sanofi Egypt is a subsidiary of the global health care company Sanofi with headquarters in Paris. The group employs more than 100,000 people worldwide and focuses on the development of medicines and the supply of drugs and active ingredients throughout the world.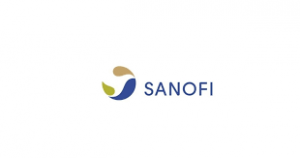 *Cargoclix SLOT. Timeslot and Yard management
Cargoclix SLOT optimizes processes and personnel deployment at the ramp. It prevents waiting times and workload peaks at loading and unloading points. Our Timeslot management system provides also transparency for all pictured logistics processes. Therefore it is the best solution for industry, trade, logistics service providers and transport companies.