Bosch Thermotechnology introduces SLOT
Bosch Thermotechnology has recently started using the timeslot management system from Cargoclix at its Deventer location in the Netherlands. At seven ramps at goods receipt, trucks are handled daily without congestion. The timeslots can be booked one month in advance. The latest term for booking  is 3 p.m. on the day before the desired date. A timeslot booking costs 50 cents. The costs are paid by the logistics service providers. 
Thermotechnology is a wholly-owned subsidiary of Robert Bosch GmbH and emerged from the takeover and merger of the traditional manufacturers Buderus Heiztechnik GmbH and Junkers, which are still being managed as brands. The company headquartered of Bosch Thermotechnology is located in Wetzlar. In 2018, the company had a worldwide turnover of 3.5 billion euros.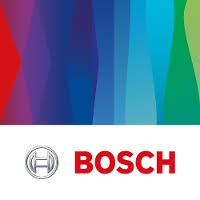 *Cargoclix SLOT. Timeslot and Yard management
Cargoclix SLOT optimizes processes and personnel deployment at the ramp. It prevents waiting times and workload peaks at loading and unloading points. Our Timeslot management system provides also transparency for all pictured logistics processes. Therefore it is the best solution for industry, trade, logistics service providers and transport companies.